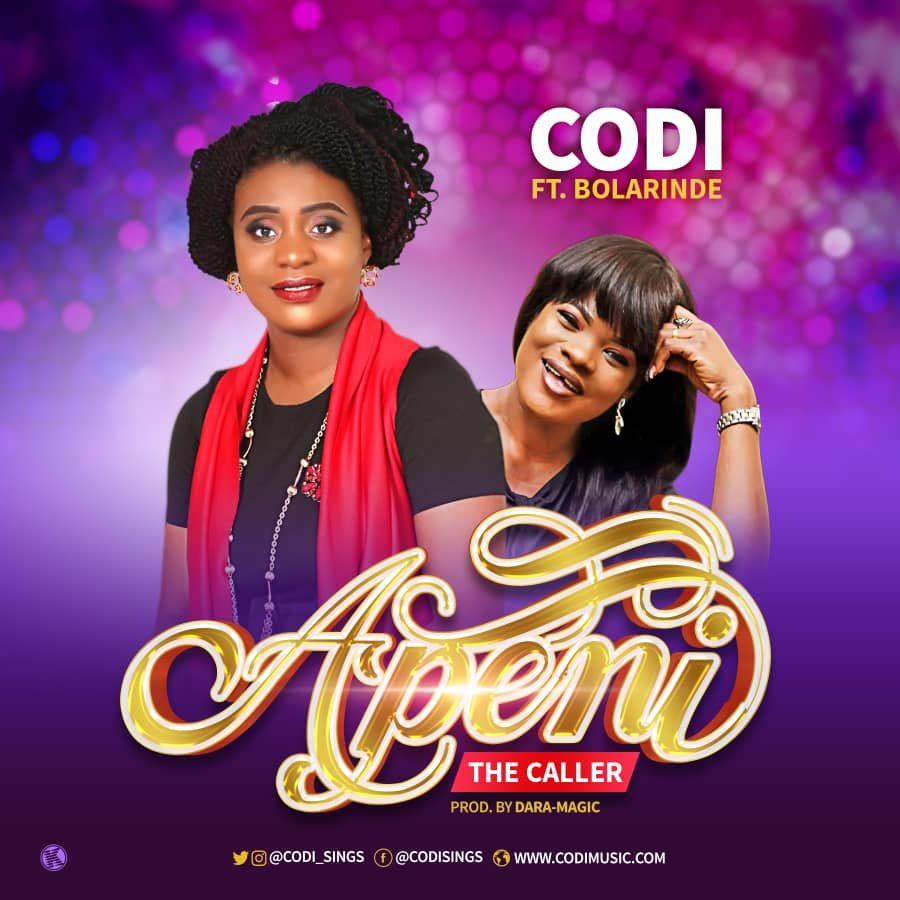 Gospel music minister CODI returns with the release of two singles 'Praise Revamp' and 'Apeni' (The Caller) featuring Bolarinde, the renowned and anointed Gospel music minister and Convener of famous gospel music programme, Worship Without Limits.
'Apeni' is a yoruba expression which simply means 'he that has called you.'
CODI references 1 Thessalonians 5:24 and John 10:28 in delivering the inspiring piece:
"The one who calls you is faithful, and he will do it." – 1 Thessalonians 5:24
"He is faithful to lead you through all he planned for your life," CODI says. "Don't give in to that distraction, no turning back from the work of faith and reconciliation he has called you into. No matter where and who you are right now, your testimonies are guaranteed. Press on, my God won't leave you alone."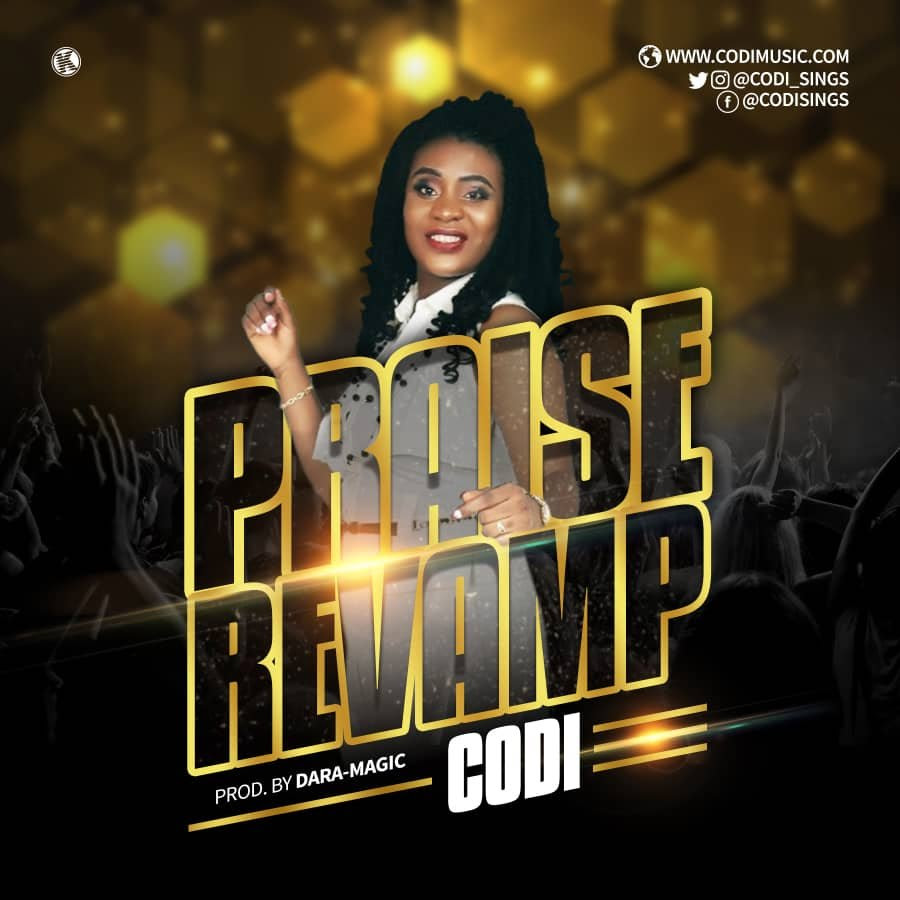 'Praise Revamp' is a contemporary unending praise beat, with inspired lyrics to express her deep heart-felt gratitude to God for all he has done. It's also a proclamation sound of victory in celebration of God's unfailing love.
'Apeni' and 'Praise Revamp' were produced by Dara Magic. The songs are available on codimusic.com and it is easy to purchase in just two steps with your card.
LISTEN & PURCHASE SINGLES ON CODIMUSIC.COM
Lyrics – Apeni
Codi:
Tell me what you want from God
he has not given
Tell me what your desire is
That he has not made for you
Bolarinde:
Everything you are going through
arranged for your good
He is able to to fulfill
Your desire
Chorus
Apeni kò lè pe ni fún iyà je
Apeni kò lè fi mí sí lè lo
Am satisfied
Am satisfied
Am satisfied
Am satisfied
Am satisfied
My God won't Leave me alone
Bolarinde:
He has called you out to serve
Fulfil your call to the end
No more distractions
Keep your eyes on jesus
Codi:
Everything you re going through
arranged for your good (non can stop you)
He is able to supply
All you need
Back to chorus
Brigde
Oh oh oh your kingdom come
Oh oh oh your will is done
In my life
Praise Revamp
Unending everlasting
Is my praise 2x
Unwavering unshakable
Is my love for you lord
Immovable irrevocable
Is my faith in your word
Unstoppable indestructible
Is the life I live for you
So I dance and celebrate
My victories My victories
God is good all the time
Hallelujah Hallelujah
Brigde
Hallelujah 3x
I praise
Call and response
( I praise)